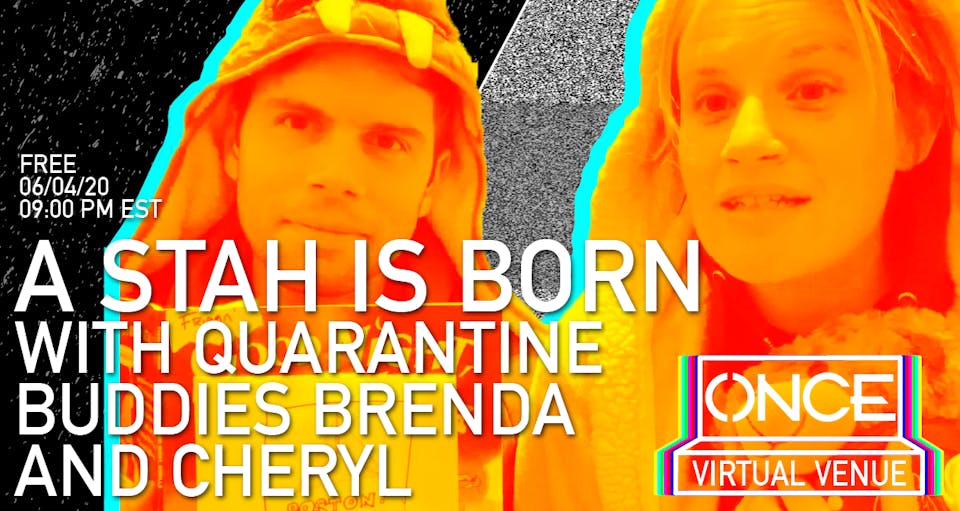 A Stah is Born x ONCE VV
Bored at home ?
Let some of Boston's greatest talents entertain you for a night , while you suppport the artists and venues that make up the pulse of our fair city !
With your special hosts , Bren and Cher, quarantine buddies born and raised in Boston , who (frankly )are wicked sick of watching Gronk touchdown reruns and ready to get cultured! Get ready for , A stahhhh is born!
In order to access this livestream please RSVP for tickets via Eventbrite. A link to the livestream will then be emailed to you once you have completed the registration, 1 day before and 30 minutes before the event begins just for good measure!
About ONCE Virtual Venue:
"We call ourselves independent, but what we are is interdependent. Performance is art. Art soothes and nurtures us. It makes us happy." ONCE VV will work hard to add a warmth and hospitality to the livestream by evoking the hominess and cozy hospitality they are known for and will continue to keep the ONCE name tied to diverse and quality programming as they frontier the wild west of an online "virtual venue".
All for ONCE and ONCE for ALL!
https://bit.ly/SUPPORTONCE
Venue Information: