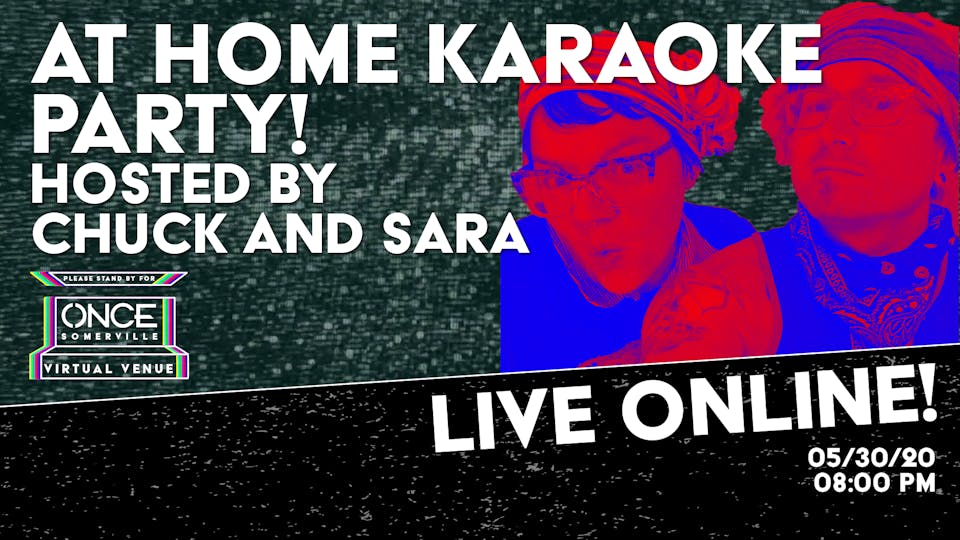 At Home Karaoke Party hosted by Sara & Chuck x ONCE VV
At Home Karaoke Party
AT HOME KARAOKE PARTY!
Karaoke is good for bringing us together. Just because we're in the middle of a global pandemic, doesn't mean you can't make a public spectacle of yourself. We believe in the awesomeness of singing your heart out in front of friends and strangers, so we now present to you At Home Karaoke Party hosted by Chuck Chuck and Sara Honeywell! Parties are what we make of them in this ongoing dystopia, so please sing and get weird with us!
Limit 25 participants!
Venue Information: