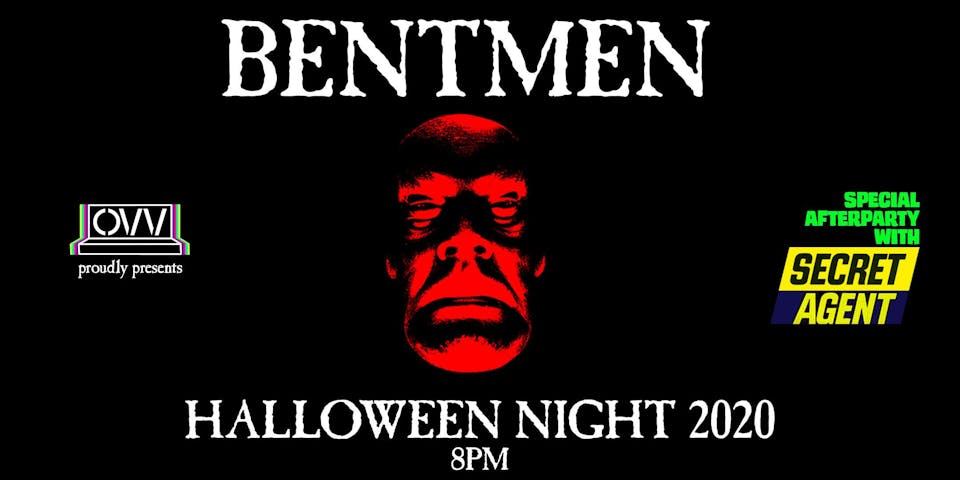 Bentmen x OVV
In order to access this livestream please RSVP for tickets via Eventbrite. A link to the livestream will then be emailed to you once you have completed the registration. In order to access the live stream click the "View Now" button in the confirmation email and follow the instructions listed on that page.
If you choose to donate or pay for a ticket, please know that half of the ticket price will go directly to the artists!
ONCE Virtual Venue
proudly presents
The Dark Art of
BENTMEN
An all-new, career-spanning retrospective
Halloween Night, 2020. 8PM EST
A benefit for ONCE Somerville
Tickets are FREE but required.
Optional donations gratefully accepted at checkout
BENTMEN are legendary and notorious for their apocalyptic live shows, a sonic and visual assault on the senses. Since 1983, BENTMEN have been thrilling and bewildering audiences with their intense tribal drumming, pyrotechnic guitars and mind-bending immersive theatrics. Join us for this special presentation, featuring performances from their most recent appearance at ONCE, along with a treasure trove of rare and previously unreleased material.
Stick around for a special afterparty, featuring the premiere of SECRET AGENT, the brainchild of BENTMEN drummer Frank Coleman. SECRET AGENT is original music in the Spy genre, a delirious, high energy rush of electronica, psychedelia, lounge and surf, all mixed together like enemy agents in a vat of piranhas. Their debut album, "Declassified" (Mi5/UMG), featuring Duncan Kilburn from The Psychedelic Furs, and Robert Holmes from 'Til Tuesday, is available everywhere. For his set, Coleman will be shuffling the evidence, coupled with pyrotechnic graphics, much of it created in Virtual Reality. SECRET AGENT remains a riddle, wrapped in a mystery, inside an enigma.
ABOUT ONCE VIRTUAL VENUE
"We call ourselves independent, but what we are is interdependent. Performance is art. Art soothes and nurtures us. It makes us happy." ONCE VV will work hard to add a warmth and hospitality to the livestream by evoking the hominess and cozy hospitality they are known for and will continue to keep the ONCE name tied to diverse and quality programming as they frontier the wild west of an online "virtual venue."
All for ONCE and ONCE for ALL! https://bit.ly/SUPPORTONCE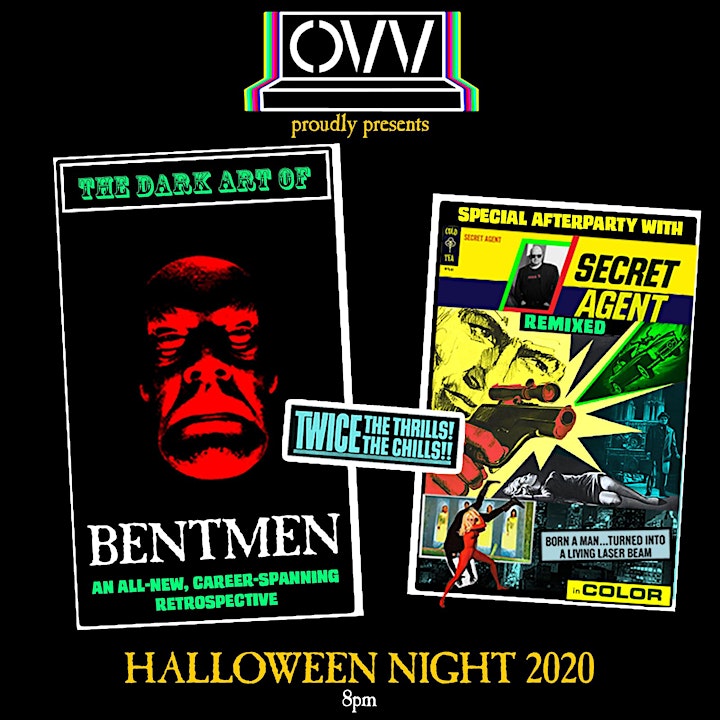 Venue Information: