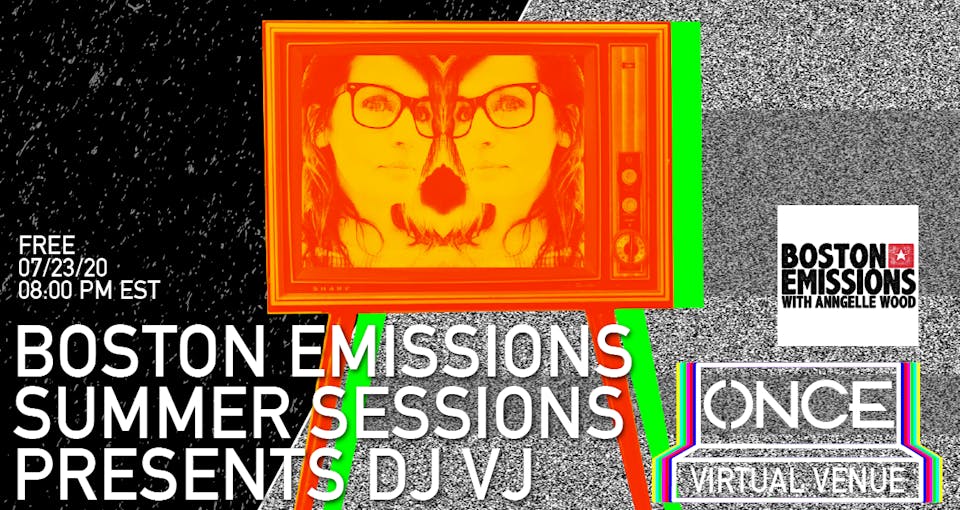 Boston Emissions with Anngelle Wood + ONCE VV Presents DJ VJ
In order to access this livestream please RSVP for tickets via Eventbrite. A link to the livestream will then be emailed to you once you have completed the registration. In order to access the live stream click the "View Now" button in the confirmation email and follow the instructions listed on that page.
ABOUT THIS EVENT:
Boston Emission's Anngelle Wood hosts a night of local music videos, commentary and more. What happens when a DJ becomes a VJ? Tune in and find out on 7/23 at 8PM!
ABOUT ONCE VIRTUAL VENUE:
"We call ourselves independent, but what we are is interdependent. Performance is art. Art soothes and nurtures us. It makes us happy." ONCE VV will work hard to add a warmth and hospitality to the livestream by evoking the hominess and cozy hospitality they are known for and will continue to keep the ONCE name tied to diverse and quality programming as they frontier the wild west of an online "virtual venue." All for ONCE and ONCE for ALL! https://bit.ly/SUPPORTONCE
Venue Information: