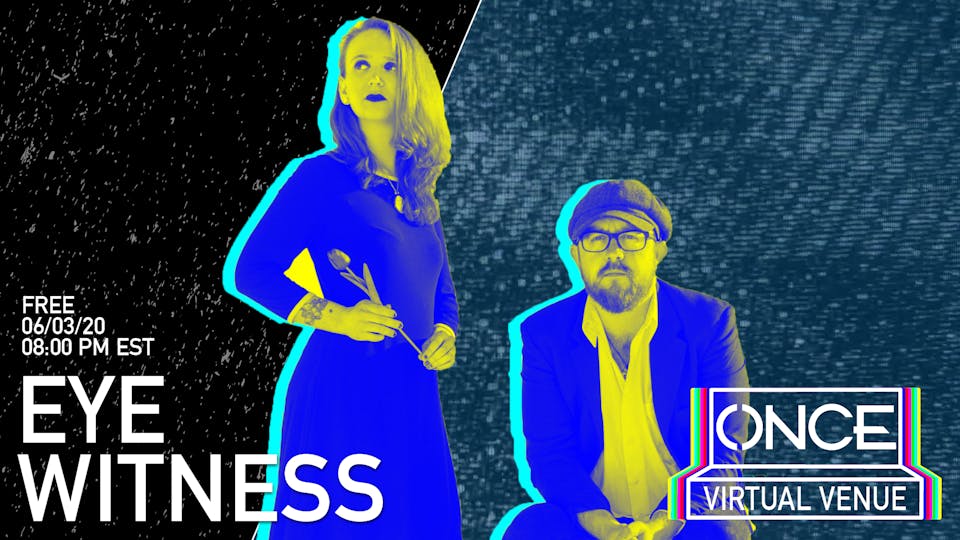 Eye Witness Release x ONCE VV
In order to access this livestream please RSVP for tickets via Eventbrite. A link to the livestream will then be emailed to you once you have completed the registration. In order to access the live stream click the "view now" button in the confirmation email and follow the instructions listed on that page
Eye Witness is Milo and Rainy, an indie/dark folk duo from central Massachusetts. They've been coloring the airwaves with their unique sound since 2007, playing countless shows, making numerous music videos, and recording three full length records along the way. Always evolving, Eye Witness is a band of many moods and many personalities, but only two people.
The brand new record "Miss Me" is coming to you Wednesday, June 3rd, 2020 in digital and vinyl formats. Join Eye Witness and friends on ONCE Somerville's virtual venue stream that night for a special release celebration performance!
www.eyewitness.bandcamp.com
About ONCE Virtual Venue:
"We call ourselves independent, but what we are is interdependent. Performance is art. Art soothes and nurtures us. It makes us happy." ONCE VV will work hard to add a warmth and hospitality to the livestream by evoking the hominess and cozy hospitality they are known for and will continue to keep the ONCE name tied to diverse and quality programming as they frontier the wild west of an online "virtual venue".
All for ONCE and ONCE for ALL!
https://bit.ly/SUPPORTONCE
Venue Information: