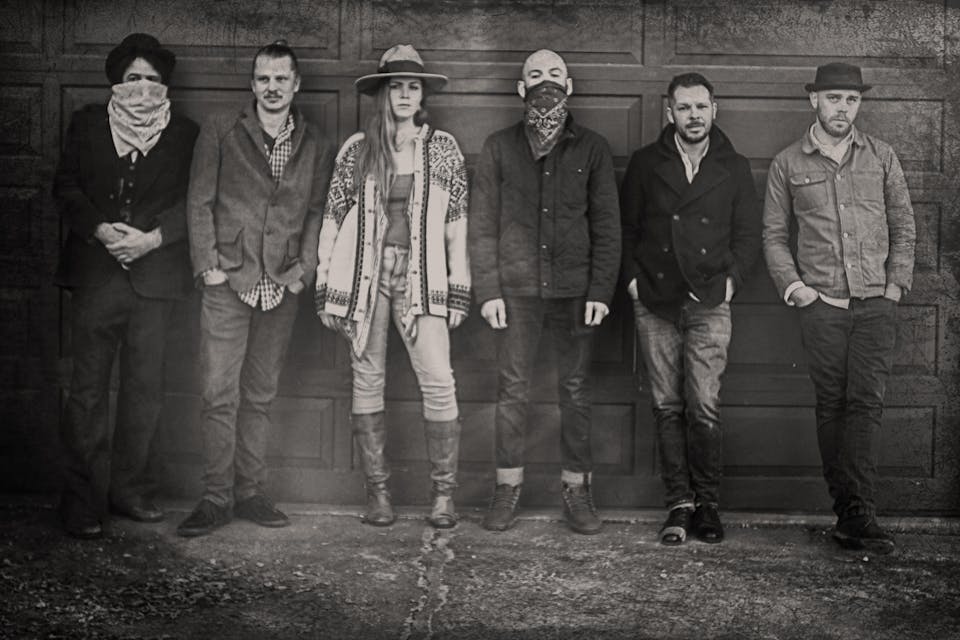 Porter Production Presents
Ezra Bell
Evolfo, June Bloom
Ezra Bell, Evolfo, June Bloom at ONCE Ballroom
EZRA BELL first full-length debut features ebullient soul twang, flowing and leaping like the music of a late 60s/early 70s recording of well-trained freaks dabbling in various genres. This Portland band sounds like they effortlessly recorded one of those forgotten-gem "cult albums", despite it being early 2018.
After three well-received EPs and playing regularly in Portland since 2013, the playfully literate and cheerfully plaintive Benjamin Wuamett and his gaggle of quite fit players, conjure up a festive dusky folk-rock-blues-jazz-R&B-pop vibe that doesn't smother out the melancholy. These haunted stories include key tracks "Tourists" ("This one is about realizing the game is rigged, but you still have to play; it's the only game in town"); "Yawning at the Seance ("This one is about the stories we tell ourselves in order to feel like everything is okay"), and "Let Me Do the Talking." About that last one: "The opening line is a rip-off of something the boxer Jack Johnson said when asked how he managed to so intrigue women. He said 'eat jellied eels and think distant thoughts.' I think it's one of the great travesties (and a telling indictment of our society) of our time that a great man's name has been usurped by some surfer singing about breakfast." The glistening, giddy music on these tracks help to document the car-wreck gas-lit lifestyles Wuamett masterfully describes. He displays gleaming shards of a self-depreciative self-awareness but also someone busy getting lost. "The overall theme going into this?" Wuamett answers to what the album is about. "Desperation. A call to arms. A whimper. A declaration that being witty by yourself at 4 AM in a basement, is a poor way to live." Ezra Bell features Maurice Spencer (bass), Tom Trotter (drums), Aaron Mattison (horns and arrangements), Honora Hildreth (backing vocals and percussion), and Jeremy Asay (keys and guitar) more-than-ably backing up Wuamett's story-songs and satirical jigs with organic precision.
EVOLFO is the sound that breaks through the fuzz on the low end of your radio dial and echoes out the back door of a pink neon lit bar. Mainstays of New York City's clubs and DIY spaces, as well as the finest basement venues coast to coast, Evolfo has cut adventurous tracks through the U.S., gaining initiates and devotees every time they cram onto a stage and deliver their raucous live show. Last of the Acid Cowboys, the band's debut LP, melts down decades worth of eclectic and bizarro records and puts on wax a house shaking mix of garage rock, psych soul, spiritual funk and ecstatic freakout. Like the faithful crate-diggers who have come before them, Evolfo mined the past for sounds and grooves that history left on the shelf. When they breathe their smoke into these forms, it produces something new.
In a few short years together, Evolfo have drawn the attention of indie rock tastemakers with their songs being selected for several films and television shows, inclusion on Spotify playlists and praise from media outlets like Impose Magazine who declared, "you fall into the depths of the lyrics within seconds," and Speak Into My Good Eye who called the band, "raucous, dark, sinister, with a warm-psych-soul energy."
Since their inception, Evolfo has been known for their performances and the band looks to keep developing. "I want the show to go above and beyond. I want to be on bigger stages consistently where we can experiment with the spectacle and the sound to their fullest extent," said Gibbs. "My favorite thing about my band is that it's what I do for fun. I live for the tours and I look forward to these shows more than anything else."
JUNE BLOOM is a Psych/Pop/Rock solo project from Boston musician, Patrick Carr. Carr has played in numerous bands as a keyboardist, bassist, and guitarist since moving to Boston in 2010. June Bloom is a genre departure in addition to a change in role for Carr as sole songwriter, engineer, and producer. 2017 saw the release of "Bloomin,'" a six-song EP recorded using acoustic guitars and drum machines layered with vintage keyboards and vocal harmonies. Carr has created a sound that is reminiscent of early Pink Floyd and The Zombies yet calls upon neo-psychedelia in the vein of Animal Collective and King Gizzard and the Lizard Wizard. In 2019, Carr teamed up with bassist Charley Ruddell and drummer Josh Strmic to go into the studio and record 2 songs as a trio. Out of these sessions came 2 singles, "Anywhere" and "Behind the times." Accompanying videos for both songs can be found on youtube.
18+ 10PM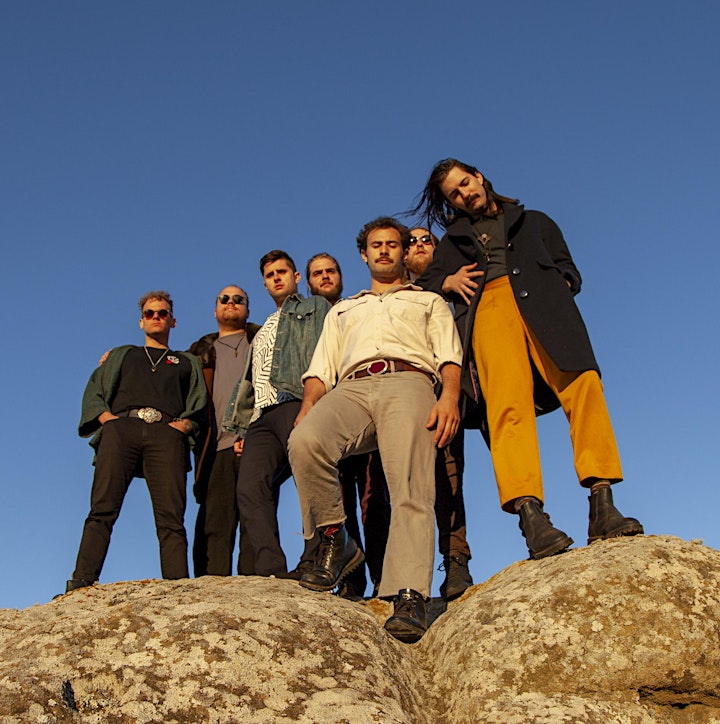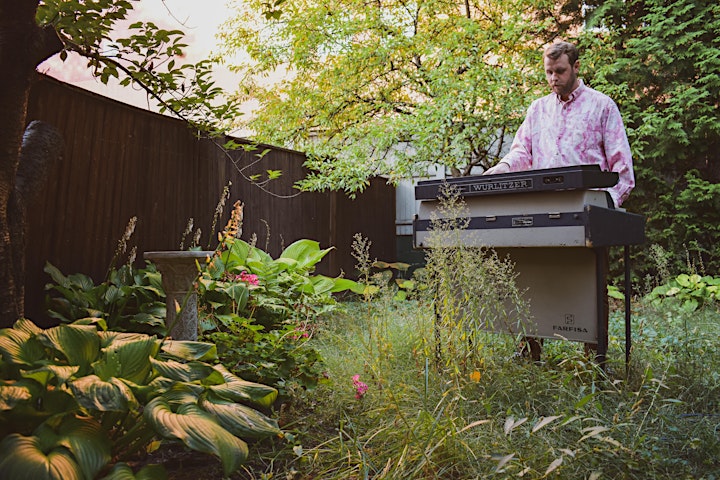 Venue Information:
ONCE Ballroom
156 Highland Ave
Somerville, MA, 02143