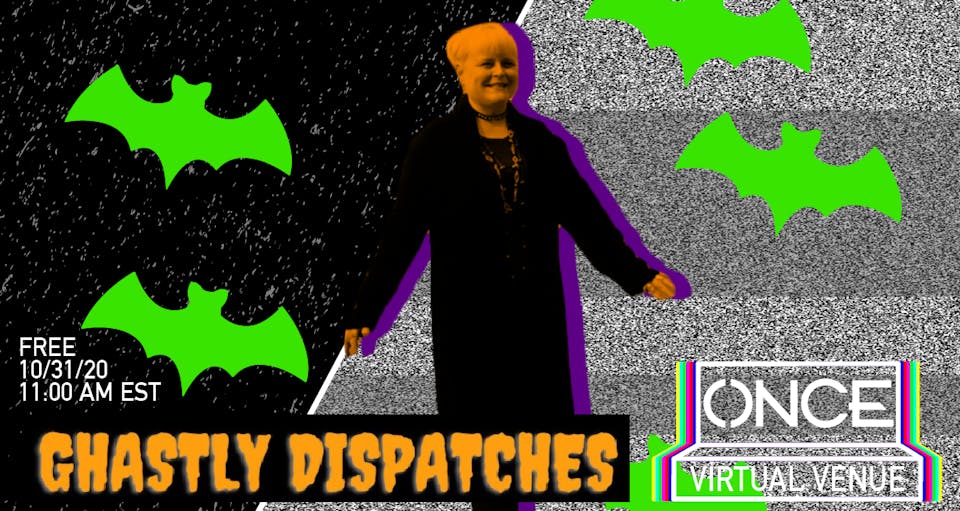 Ghastly Dispatches x OVV
In order to access this livestream please RSVP for tickets via Eventbrite. A link to the livestream will then be emailed to you once you have completed the registration. In order to access the live stream click the "View Now" button in the confirmation email and follow the instructions listed on that page.
THIS EVENT WILL BE STREAMED ON THE OVV YOUTUBE CHANNEL AND THE ONCE FACEBOOK PAGE
ABOUT THIS EVENT
Life & Death started in 2009 as a ghost tour and shop selling death-related antiques in Salem, MA. Now relocated to Boston and facing concerns that October 2020 would offer a Halloween season like no other, we decided to celebrate the season in a new way...by offering a daily video ghost story from around our city for each day of October!
https://www.facebook.com/LifeandDeathBoston
Instagram: @LifeandDeathBoston
ABOUT ONCE VIRTUAL VENUE
"We call ourselves independent, but what we are is interdependent. Performance is art. Art soothes and nurtures us. It makes us happy." ONCE VV will work hard to add a warmth and hospitality to the livestream by evoking the hominess and cozy hospitality they are known for and will continue to keep the ONCE name tied to diverse and quality programming as they frontier the wild west of an online "virtual venue."
All for ONCE and ONCE for ALL! https://bit.ly/SUPPORTONCE
Venue Information: