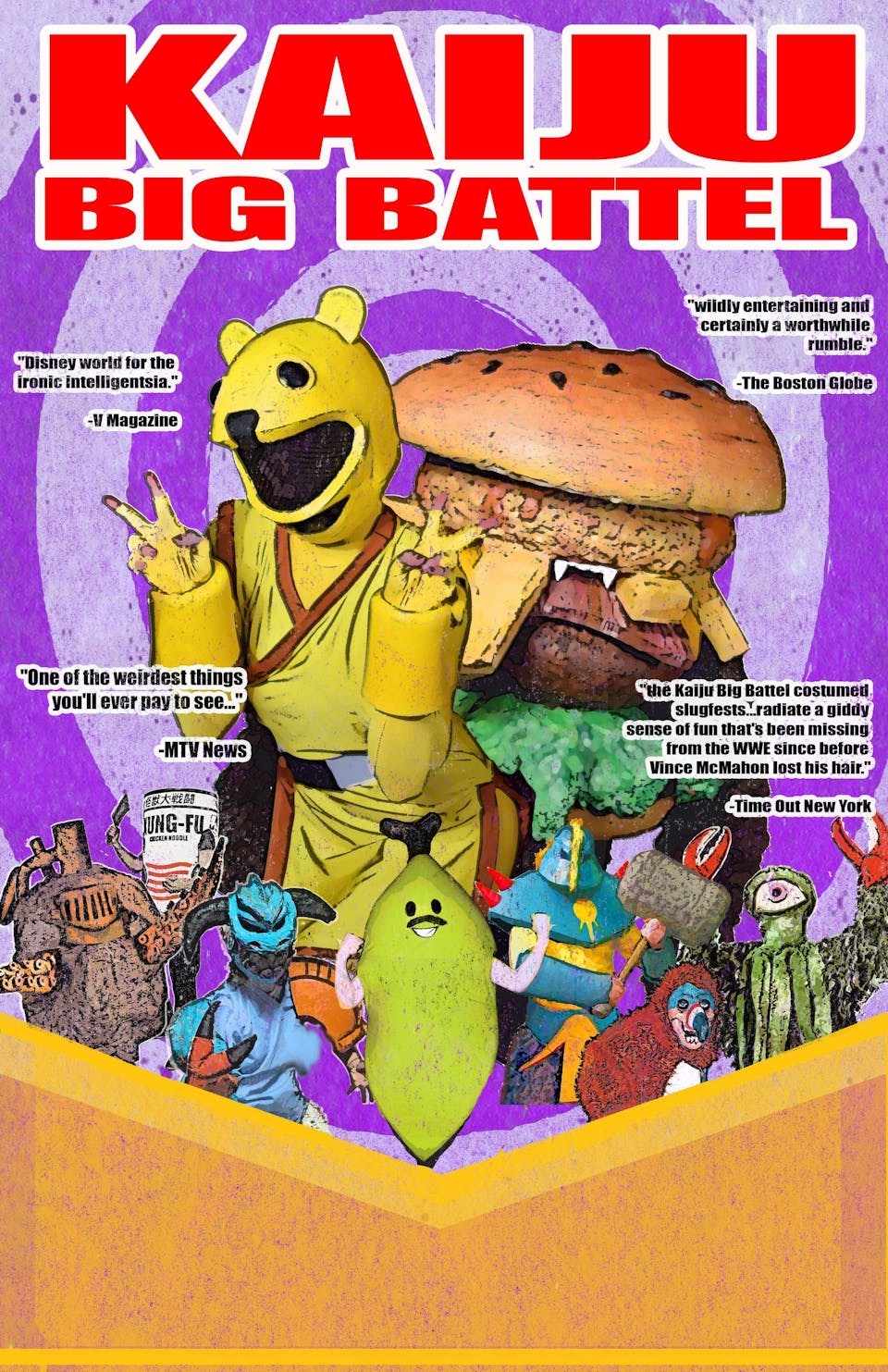 ONCE Somerville Presents Kaiju Big Battel Kato Kaelin
Kaiju Big Battel is a modern conflict of epic proportions. Planet Earth is under threat: scattered throughout the galaxy is a monstrous mob of maniacal villains, menacing alien beasts, and giant, city-crushing monsters that are waging war against one another. Presiding over this mayhem is the Kaiju Commissioner, an enigmatic human-arbiter appointed by a clandestine cadre of world leaders to regulate Kaiju rage. If the Kaiju Commissioner doesn't do his job perfectly the entire world could get caught in the crossfire.
Currently, the Kaiju Universe maintains an active roster of approximately 30 monsters, including a blue alien-glutton named Sky Deviler, a factory-worker-turned-soup-can called Kung-Fu Chicken Noodle, a dirty hare-sage dubbed Dusto Bunny, Uchu Chu the Space Bug (self-explanatory), and a despicable, square-headed mad scientist known as Dr. Cube. In addition to the Kaiju Commissioner, a few other privileged humans also get a piece of the action, including Referee Jingi, a mustachioed official who enforces fairness and civility in the ring, Anthony Salbino, an urban renewal expert who reconstructs crumbled cityscapes between Battels, and one tuxedo-wearing, mouth-running MC.
Get your tickets today!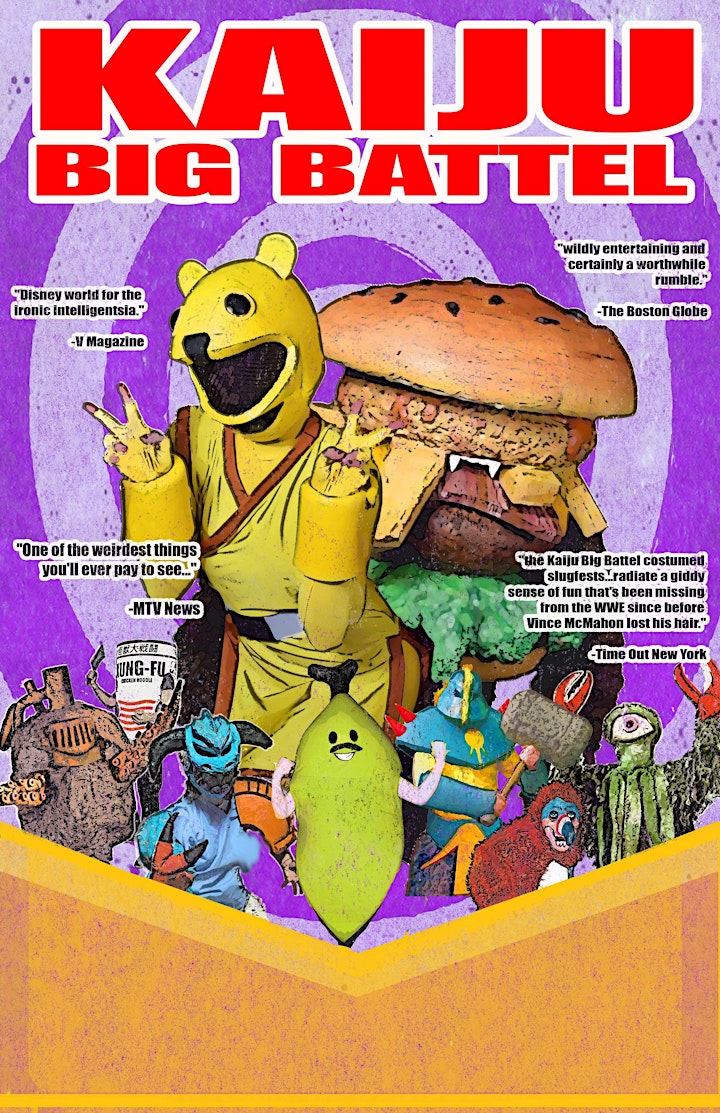 Venue Information:
ONCE Ballroom
156 Highland Ave
Somerville, MA, 02143