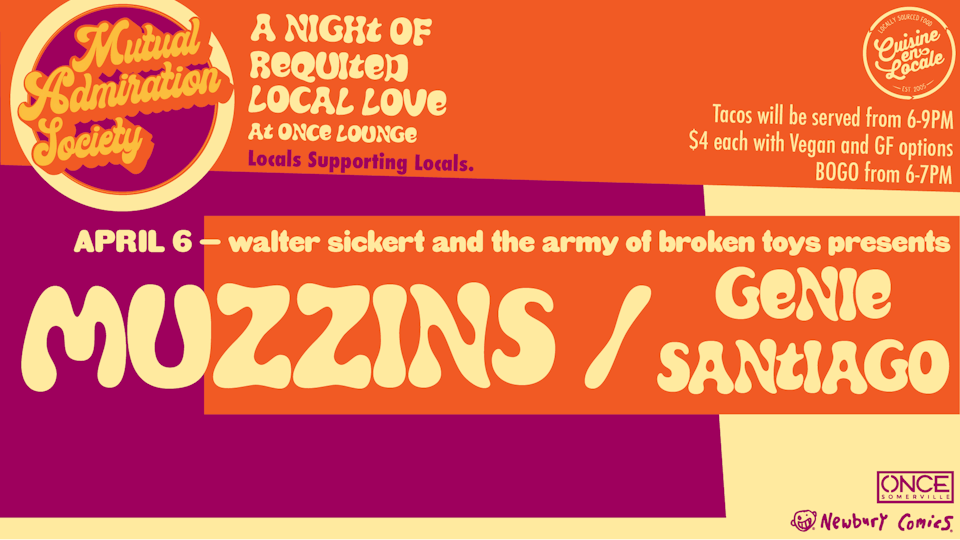 Postponed MAS Muzzins, Genie Santiago presented by The Toys
Mutual Admiraltion Society: Muzzins, Genie Santiago presented by Walter Sickert & The Army of Broken Toys
Mutual Admiration Society : A Meeting of Requited Local Love at ONCE Lounge
ONCE Somerville and Newbury Comics have partnered for a new series based on reciprocal respect and praise. Announcing The Mutual Admiration Society a free music series at ONCE Lounge.
This series is built on the concept of locals supporting locals! A well known band or local music influencer will curate an evening in the lounge at ONCE with 2 of their favorite lesser known bands. It could be a band they saw in a basement, or their cousin's new band (cuz only they know she's really good).
The more well known band will champion their choices, using their reach to support them and give them a leg up by exposing them to people who might otherwise not hear about them. The music starts at 7PM. Doors at 6PM. Cuisine en Locale will be serving up their legendary tacos from 6pm-9pm (with a BOGO hour from 6-7PM) as always there will be vegan and GF options.
4/6 Walter Sickert & The Army of Broken Toys present
Muzzins
https://soundcloud.com/muzzins
https://www.facebook.com/muzzins.music/
https://www.instagram.com/muzzins.music/
Genie Santiago
https://www.geniesantiagomusic.com/
https://www.instagram.com/muzzins.music/
https://www.facebook.com/geniesbaby/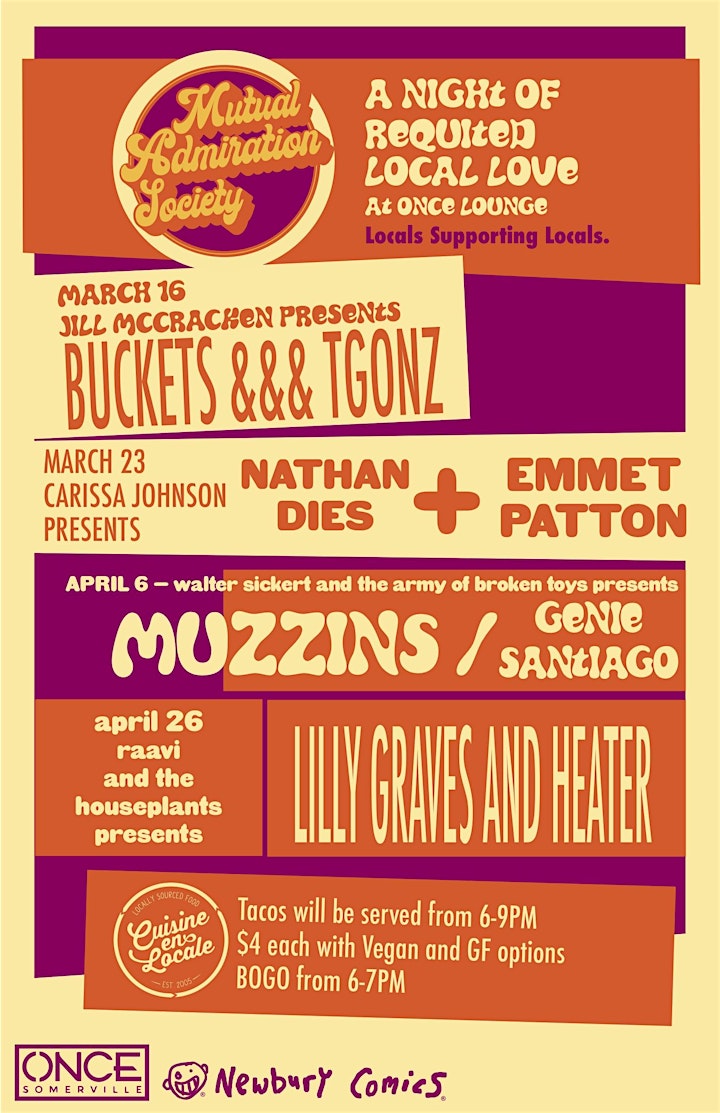 Venue Information:
ONCE Lounge
156 Highland Ave
Somerville, MA, 02143