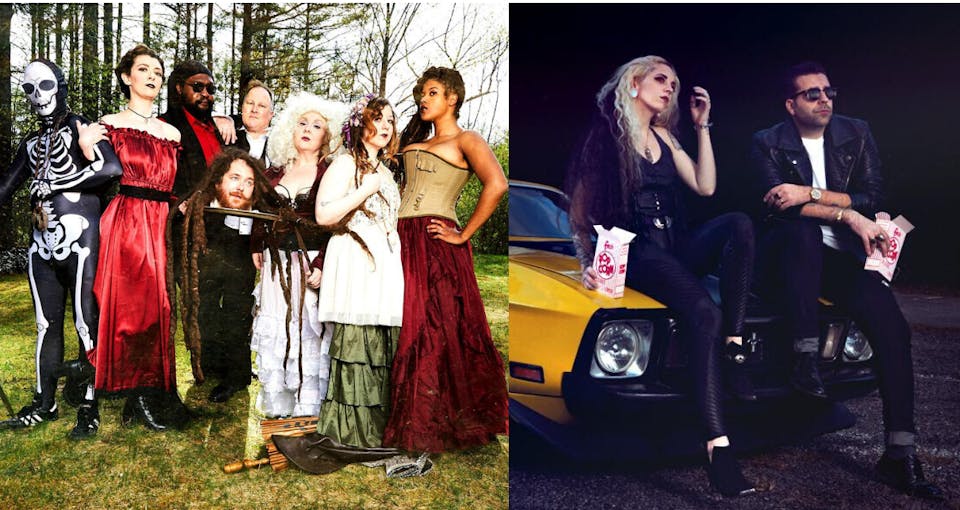 Walter Sickert & The Army Of Broken Toys
The Devil's Twins
NYE with Walter Sickert & the Army of Broken Toys and The Devil's Twins
Celebrate New Year's Eve at ONCE Ballroom with
Walter Sickert & the Army of Broken Toys
"Musically sophisticated and immensely talented, wildly unusual and diverse in material and presentation, a Dada-esque circus carnival run amuck, and just plain good 'not-always-so-clean' fun". -Boston Survival Guide
https://www.armyoftoys.com/
The Devil's Twins
Catchy, yet haunting, dueling vocals by Nikki Coogan and Jeremiah Louf— atop a wall of sound generated by only one guitar is what defines the unique sound of the Boston-based duo The Devil's Twins. The press and their underground cult following—The 2crew—describe their sound as "noir punk".
http://www.thedevilstwins.com/
Johnny Blazes and the Pretty Boys
is soulful, funky, glitter machine exploding all over Boston...
They rock out on soul, funk and Motown – plus a few songs they've decided to restyle into one of those genres -- done genderqueerly, flamboyantly, with more sequins and glitter than your retinas can handle. In essence, they are everything you've come to expect from Johnny Blazes as a singing vaudevillian… but LIVE!
http://www.johnnyblazesandtheprettyboys.com/
LUNAR THRONE
Featuring members of Service, Hex Pet and Army of Toys, Lunar Throne will slide you into a chill NYE mood with prog stylings
https://lunarthrone.bandcamp.com/
$10 Advance / $15 Day of Show
8PM Doors
$10 Advance / $15 Day of Show
8PM Doors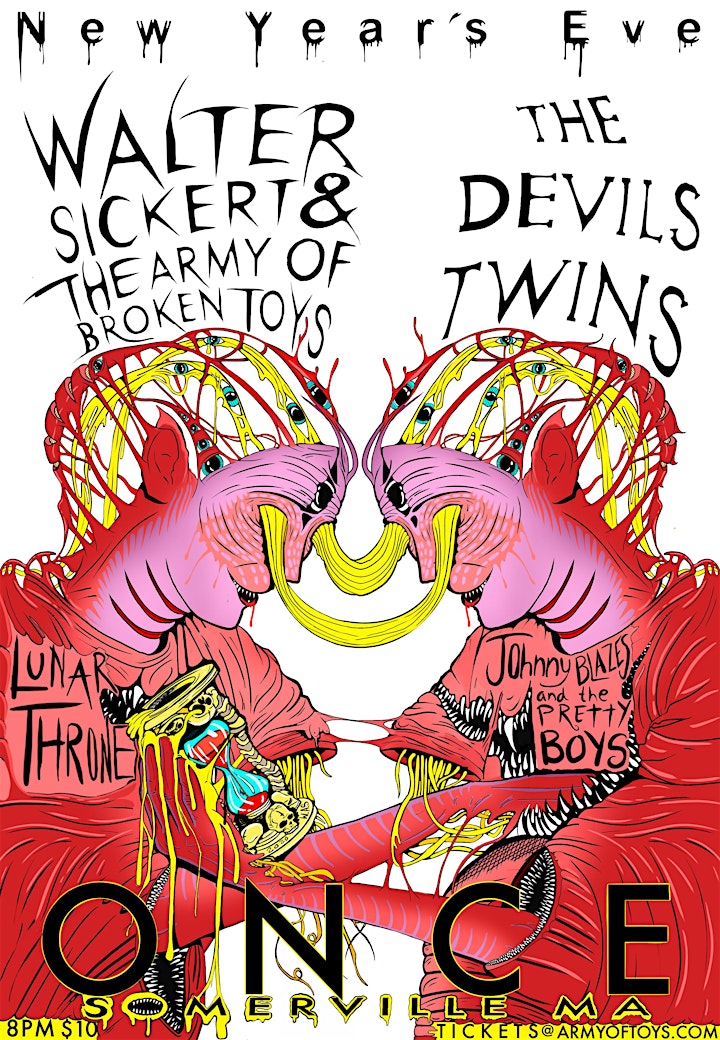 Venue Information:
ONCE Ballroom
156 Highland Ave
Somerville, MA, 02143