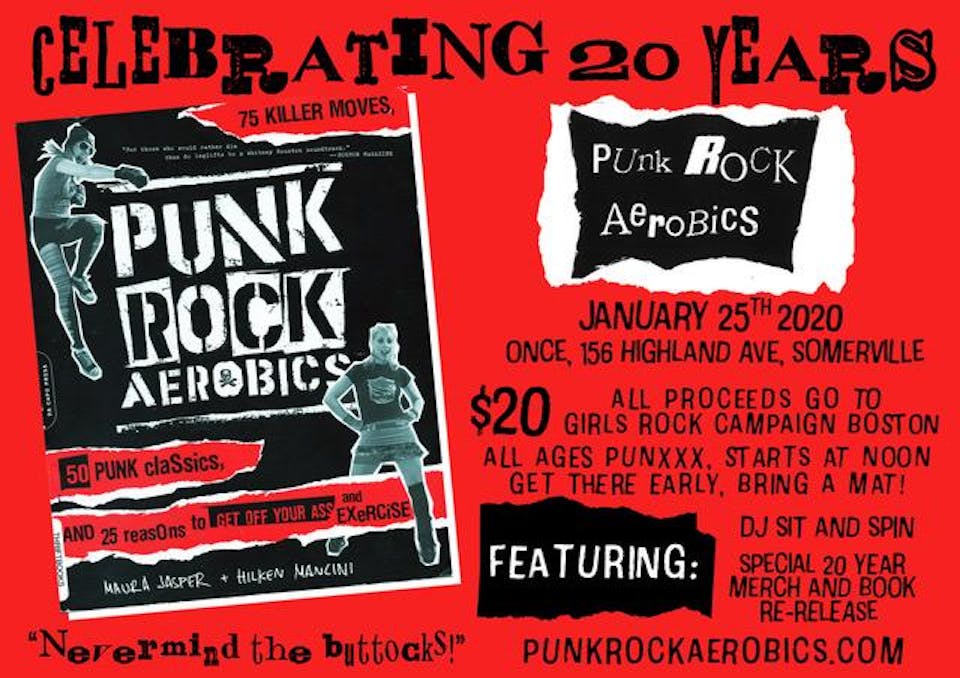 Punk Rock Aerobics GRCB Fundraiser at ONCE Ballroom
Celebrating 20 years of Punk Rock Aerobics!!
GET OFF YER ASS, COME TO CLASS! Our Annual Punk Rock Aerobics is BACK this January to raise funds for Girls Rock Campaign Boston! To get back in shape in the New Year with Girls Rock Campaign Boston Hilken has resurrected the workout she co created with Maura Jasper back in 2000!
Punk rock aerobics , one of Boston's claim to fames are holding a 20 year anniversary class at ONCE on Saturday January 15th at ONCE! in Somerville, MA. PRA has been in Rolling Stone, Newsweek, MTV, VH1, Newsweek- all of them referring to Punk Rock Aerobics as a blockbuster fitness "craze".
Punk Rock Aerobics released a book, published Da Capo Press 2004.
Rock the nostalgia! Sweat to the oldies! ANd get off your ass and come to class!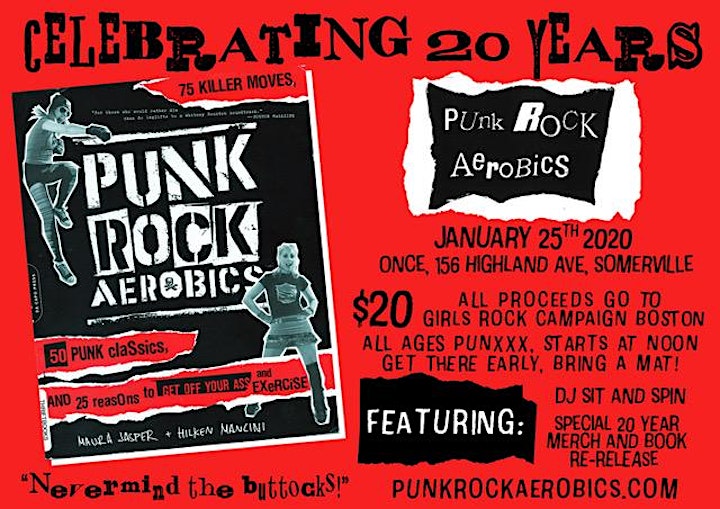 Venue Information:
ONCE Ballroom
156 Highland Ave
Somerville, MA, 02143