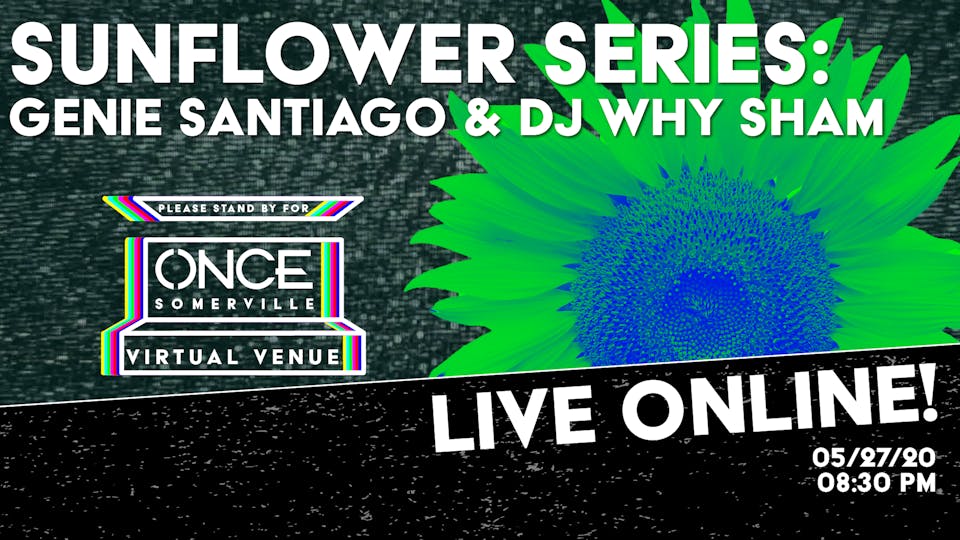 Sunflower Series Genie Santiago + Dj Why Sham x ONCE VV
Sunflower Series Genie Santiago + Dj Why Sham x ONCE VV
Genie Santiago created the Sunflowers Concert Series in 2018 with the intent to connect artists and fans with a more intimate performance experience. Artists are encouraged to be vulnerable and share not only their craft, but their stories. In the wake of the current pandemic, the series has recently transitioned to a livestream format, a natural change for the series as the focus of content has always been community, love and support. Though the audience may not be able to connect and vibe physically, the Sunflower Series offers an opportunity to help fill the void that is missed by connection. Host and creator, Genie Santiago will join other local creatives and discuss the effects of the current situation, creativity process, wellness, and much more. Artists will also have the chance to showcase their work.
May Line-Up Includes
5/6 Feda Eid (Photographer and Visual Artist)
Instagram: https://www.instagram.com/fedaeid/
5/13 Terry Borderline (Musician and Artivist)
Instagram:
https://www.instagram.com/phborderline/?hl=en
5/20 Tim Hall (Musician, Educator, and Co-founder of HipStory)
Instagram: https://www.instagram.com/tv_hall/?hl=en
5/27 Dj Why Sham (Community DJ and Entrepreneur)
Instagram: https://www.instagram.com/djwhysham/?hl=en
In order to access this livestream please RSVP for tickets via Eventbrite. A link to the livestream will then be emailed to you once you have completed the registration, then again 48 hours prior, 2 hours prior, and 10 minutes before the event begins just for good measure!
About ONCE Virtual Venue:
In May of 2020 ONCE Somerville, an independent venue in the Boston Metro area, decided to launch a "virtual venue". The venue was started in response to the COVID19 crisis and the massive amount of cancellations that occurred in the wake of stay at home order. ONCE VV is a place for audiences to interact and enjoy performances that range to suit all sorts of palates. Music, tutorials, fitness, games and more.
"We call ourselves independent, but what we are is interdependent. Performance is art. Art soothes and nurtures us. It makes us happy." ONCE VV will work hard to add a warmth and hospitality to the livestream by evoking the hominess and cozy hospitality they are known for and will continue to keep the ONCE name tied to diverse and quality programming as they frontier the wild west of an online "virtual venue".
All for ONCE and ONCE for ALL!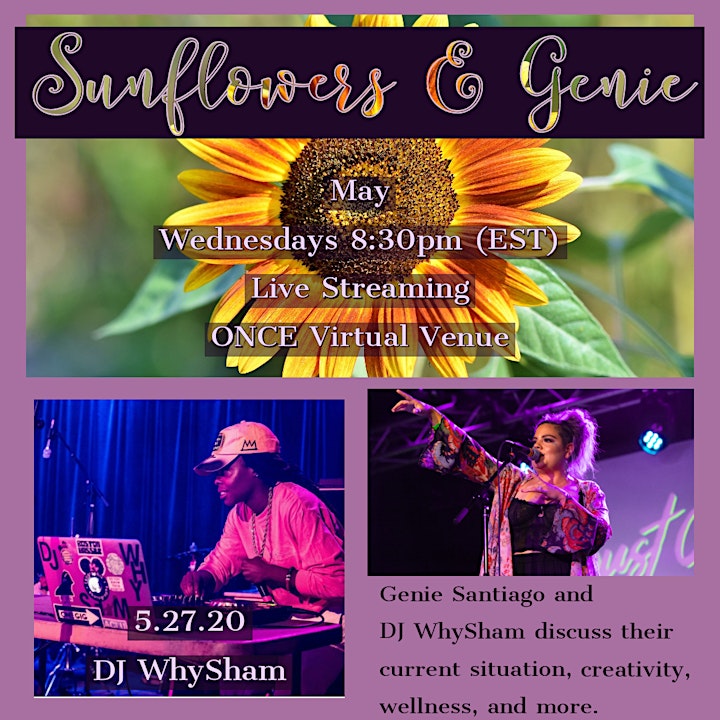 Venue Information: