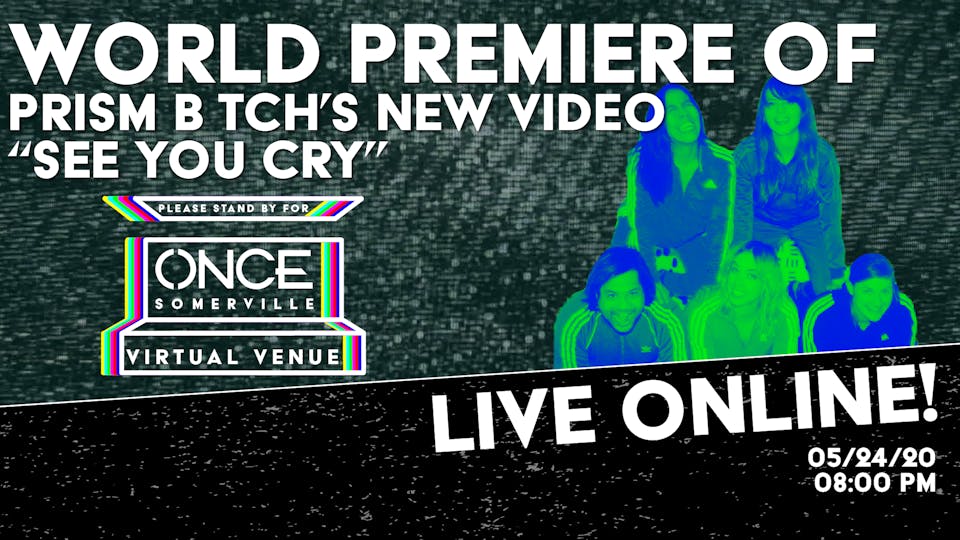 World Premiere of Prism B*tch Video "See You Cry" x ONCE VV
Prism Bitch is a hard rock band that beamed down in 2016 from the dust and wind of New Mexico. The group started as a four piece and asexually reproduced an additional member in 2017, resulting in a 5 piece mix of heavy guitar/keyboard layers blended with pop hooks/melodies/harmonies and occasional total noise freakouts - often compared to The Pixies and The Yeah Yeah Yeahs. From humble beginnings at a punk rock coffeehouse open mic to nominations in the Weekly Alibi's "Best of Burque" music awards for 2017, 2018, and 2019 (Best New Band, Best Party Band, Best Stage Presence, Band Most Likely To Make It Big In Japan), Prism Bitch has been privileged to share stages with Treepeople, Shonen Knife, and Le Butcherettes.
In September 2018, Prism Bitch completed a West Coast tour with Built to Spill, and have toured again with the iconic band on the East coast September 12 to October 12, 2019. Prism Bitch released their self-titled EP November 2018. The EP features 5 songs, recorded with engineer Toshi Kasai, known for his work with The Melvins, Big Business and Foo Fighters. Prism Bitch will be releasing a new album in 2020.
Prism Bitch has a reputation for wild and performative shows, professionalism and friendship.
https://www.prismbitch.com/
Venue Information: